To set up your e-mail account in Windows Live Mail, follow the steps below.
We recommend that you print this page to make it easier to follow


Step 1
Open Windows Live Mail and click Add e-mail account: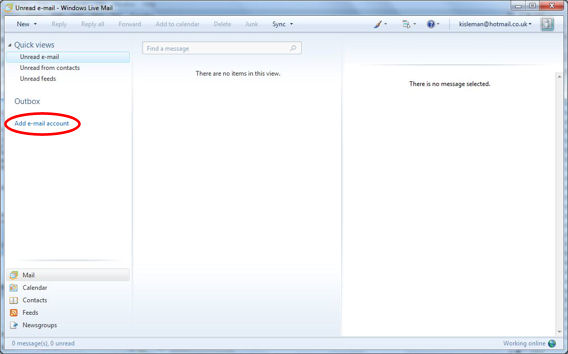 Step 2
Enter the e-mail address and password you were given (or have set up in the main control panel)
The Display Name is the name that others will see when they receive e-mails from you. This can be either
your own name (e.g. John Smith) or your company name (e.g. JS Fabrications Ltd) or a combination of both
(e.g. John Smith (JS Fabrications)) and should be entered with capital letters and spaces where appropriate.
Ensure that you tick the Manually configure server settings ... option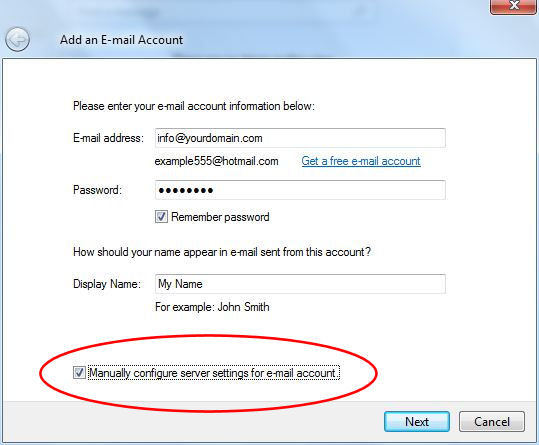 Click Next
Step 3
Enter the Server Details from the settings sheet provided to you as shown below:
Orange Broadband and O2 Broadband users need to change the Outgoing Server Port to 2500 (from 25) - others do not need to change this
Ensure that the My outgoing server requires authentication box is ticked. Failure to do this will result in an error 553 when sending e-mails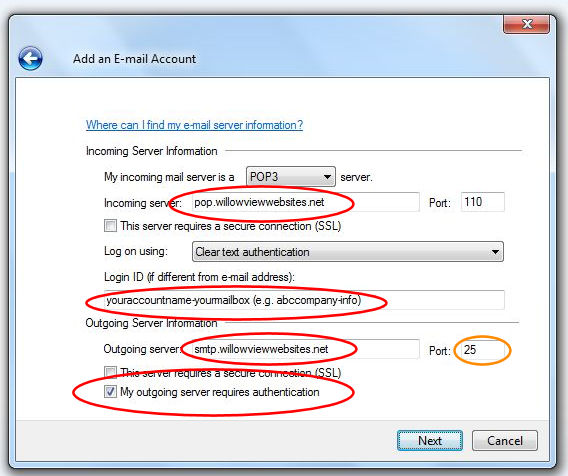 Click Next


Step 4
Click Finish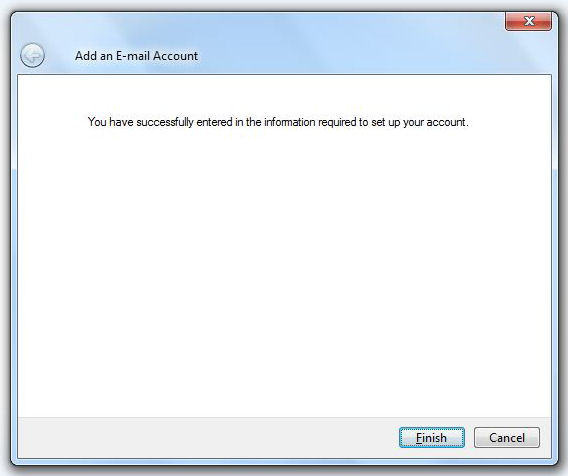 That's it! You should now be ready to send and receive e-mails though Windows Live Mail